Harry Potter e i Doni della Morte audiolibro gratis: streaming e download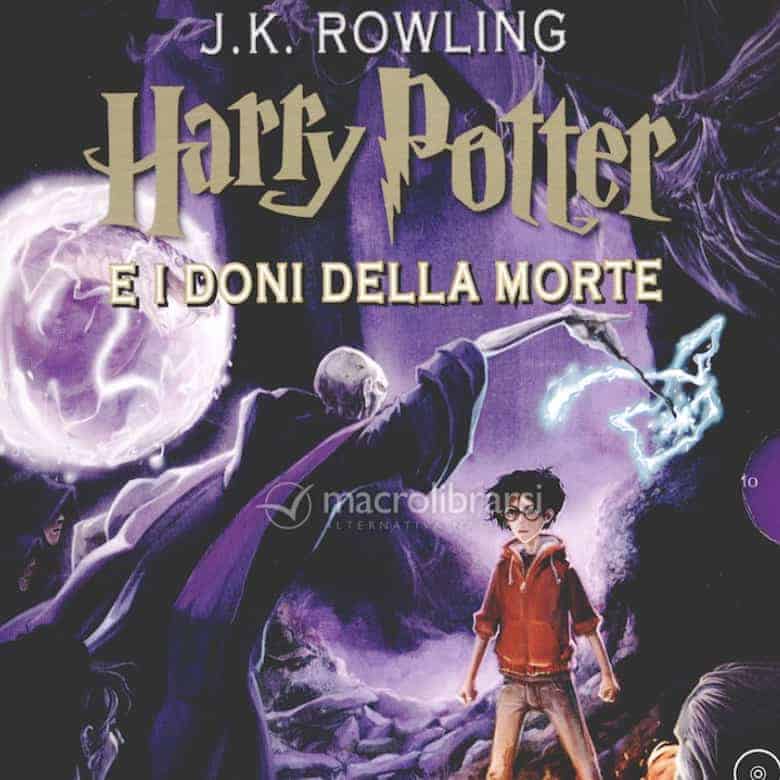 Harry Potter e i Doni della Morte è un audiolibro dell'autrice JK Rowling. È il settimo e ultimo audiolibro della serie di Harry Potter e serie conclusa iniziata nel 1997 con la pubblicazione dell'audiolibro Harry Potter e la pietra filosofale.
L'autore finalizza le cronache concentrandosi sui due maghi, Lord Voldemort e Harry Potter. È una resa dei conti. La tecnica di dividere la storia di Harry Potter in sette cronache era una saggia tecnica di marketing che divenne evidente con la pubblicazione dell'ultima.
Il libro in sé è bellissimo, non c'è bisogno di girarci intorno. Avevo poco più di un bambino quando ho letto questo libro e anche allora era il mio preferito in tutta la storia. Ascoltarlo ancora una volta narrato dal grande Francesco Pannofino mi ha commosso ed è tornato bambino. La voce di Pannofino è perfetta per la narrazione, sa leggere e interpretare molto bene.
Panoramica dell'audiolibro Harry Potter e i Doni della Morte
Dopo la disastrosa fine dell'anno scolastico precedente, Harry sa che non può tornare a Hogwarts. Voldemort è più potente che mai da quando Silente è scomparso e il Signore Oscuro controlla il Ministero. Quando Harry compirà 17 anni, perderà anche la protezione della sua casa. L'Ordine della Fenice cerca di spostare Harry prima del suo compleanno, ma nel frattempo viene attaccato.
Harry aveva già deciso di non tornare al suo ultimo anno a Hogwarts. Determinato a trovare ogni Horcrux, finisce ciò che Silente ha iniziato. Questo è l'unico modo per sconfiggere Voldemort. Anche Ron ed Hermione si rifiutano di tornare senza Harry. Stanno cercando i quattro Horcrux di cui Silente ha parlato loro, ma non sanno dove cercare.
Quando il ministero cade ufficialmente alla fine dell'estate, tutto va in pezzi. Harry, Ron ed Hermoine devono nascondersi. Anche molte altre streghe e maghi si nascondono. E Hogwarts non è più quello di una volta. Il trio si dirige al quartier generale dell'Ordine della Fenice e inizia a cercare sul serio gli Horcrux. Con Ron ed Hermione al suo fianco, Harry intraprende un pericoloso viaggio attraverso la terra e il mondo magico. Qualunque strada scelga, sa come sarà la fine.
Il tempo è essenziale mentre si avvicina lo scontro finale tra Harry e Voldemort. Il trio deve infiltrarsi nel Ministero della Magia, nella Banca Gringott e nella stessa Hogwarts. Imparerai anche i misteriosi Doni della Morte e i loro ruoli importanti. Riusciranno Harry, Ron ed Hermione a trovare tutti gli Horcrux per allora? E chi sopravviverà alla fine: Harry o Voldemort?
Commento
Una saga che inizia come una favola, con un bambino sfortunato che scopre di essere un mago, di avere poteri magici, di poter riscattarsi da una vita misera di gioie e affetti. Poi però, la favola si scopre non essere così gioiosa e colorata: grandi eventi, enormi tribolazioni investono il ragazzo che, in un crescendo di dramma e cupezza, arriva ad affrontare la più grande delle minacce.
Il tutto in un mondo assolutamente solido e ben costruito, con personaggi così ben definiti che spesso, durante un discorso tra due o più di loro, il lettore sa già quale sarà la risposta di ciascuno di loro.
Difficile spiegare in parole quello che rimane dopo aver letto (o ascoltato) questi libri, quello che è certo è che qualunque cosa rimanga, ne sarà valsa la pena.
Scarica e ascolta gratuitamente
Tutti gli audiolibri della serie Harry Potter Audiolibro
Di: J.K. Rowling
Letto da: Francesco Pannofino
Durata: 20 ore e 41 min
Ascolta questo entusiasmante primo libro della serie di Harry Potter: Harry Potter e i Doni della Morte.
You can download any your favorite audiobook, books, comic for FREE with

INCREDIBLE Time-limited opportunity:
I extremely encourage you to buy the original book to support the authors and enjoy the highest quality books.

My website is for people who already own the audiobook and wish to stream it. Please contact the me or content providers to delete copyright contents if any. To uploaders: You may not use this site to distribute any material when you do not have the legal rights to do so. It is your own responsibility to adhere to these terms. To listener: Contents shared by this site's users are only for evaluation and tryout, I extremely encourage you to buy the original book to support the authors and enjoy the highest quality books. Contact me harrypotterfanatic.com@gmail.com
Hope you have a great time with me website!!!