Fantastic Beasts and Where to Find Them Audiobook Streaming Online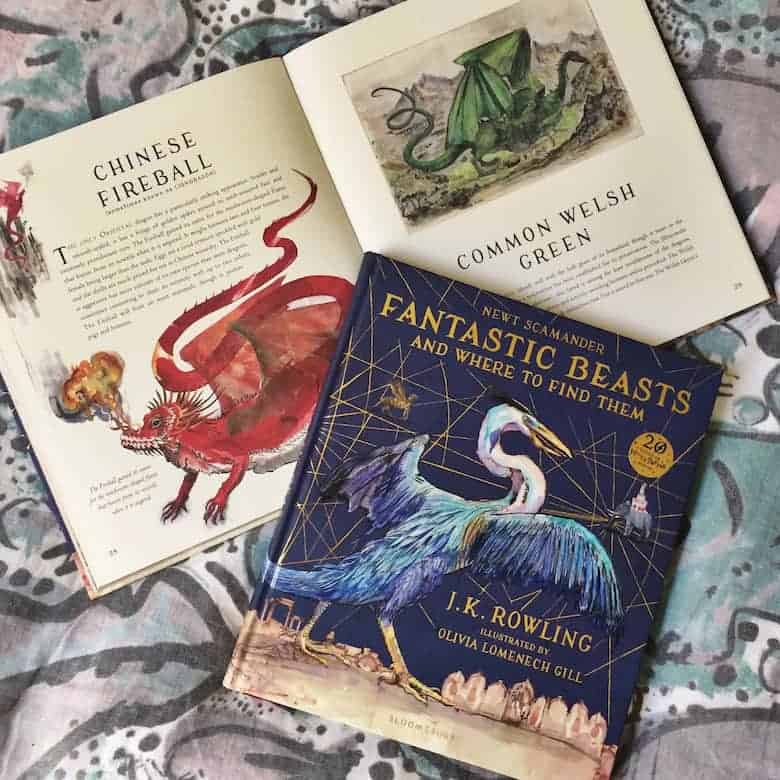 Introduce
Hi, my friends, you've got to check out the Fantastic Beasts and Where to Find Them Audiobook! It's a spin-off story from the Harry Potter series written by the amazing J.K. Rowling. What's remarkable is that it's presented as a textbook written by the brilliant magizoologist Newt Scamander, where he spills all the details about the magical creatures in the wizarding world.
Now, here's the best part: the audiobook version features none other than Eddie Redmayne himself, the actor who played Newt in the movie adaptation! Can you believe it? His charming British accent adds so much whimsy and wonders to Newt Scamander's character. Listening to him narrate the story truly brings it to life and makes it a delightful experience for fans of all ages.
And guess what? The audiobook also includes an introduction by J.K. Rowling herself! She gives some extra background information about the world and the characters, which adds even more depth to the story. It's like getting a special bonus, straight from the author's mouth.
So, if you're a fan of the wizarding world and want to dive into the magical creatures and adventures of Fantastic Beasts and Where to Find Them, I absolutely recommend giving the audiobook a listen. Eddie Redmayne's narration and J.K. Rowling's introduction make it an absolute treat. Trust me, you won't be disappointed. Happy listening!
Plot Summary
The Fantastic Beasts and Where to Find Them Audiobook takes us on an enthralling journey following the exploits of Newt Scamander as he arrives in New York City during the year 1926. Carrying a peculiar and magical case filled with an array of extraordinary creatures, unfortunate circumstances lead to some of these creatures escaping, thereby inciting chaos within the city. The commotion attracts the attention of the magical authorities, who are already on high alert due to a series of unexplained incidents.
Amidst this challenging situation, Newt becomes determined to recapture his escaped creatures and vindicate himself from any wrongdoing. However, as he delves deeper into his quest, he finds himself embroiled in a far-reaching conflict that poses a threat not only to the wizarding world but also to the non-magical realm.
Alongside Newt, the narrative introduces a cast of memorable characters. Tina Goldstein, a demoted Auror with a strong sense of duty, joins forces with Newt in his endeavor. Her sister Queenie, possessing the rare ability of Legilimency, offers her compassionate nature as a valuable asset to the group. Additionally, Jacob Kowalski, an unsuspecting No-Maj—referring to a non-magical individual in America—accidentally becomes entangled in Newt's mission, adding an unexpected dimension to their collective journey.
The amalgamation of these distinctive characters amplifies the richness of the story as they navigate through the vividly depicted streets of New York City and delve into the clandestine recesses of the magical underworld. Unbeknownst to them, their choices and actions will have far-reaching consequences that extend beyond their immediate surroundings, impacting both the magical and non-magical worlds in profound ways.
Download and listen for free
YOU MAY LOVE TO LISTEN TO ALL 11 AUDIOBOOKS HERE: HARRY POTTER AUDIO BOOKS

1. Harry Potter And The Philosopher's Stone Audiobook
2. Harry Potter And The Chamber Of Secrets Audiobook
3. Harry Potter And The Prisoner Of Azkaban Audiobook
4. Harry Potter and the Goblet Of Fire Audiobook
5. Harry Potter and The Order of the Phoenix Audiobook
6. Harry Potter and the Half-blood Prince Audiobook
7. Harry Potter and the Deathly Hallows Audiobook
8. Harry Potter and the Cursed Child Audiobook
9. Fantastic Beasts and Where to Find Them Audiobook
As a devoted fan of the wizarding world, I recently had the pleasure of immersing myself in the Fantastic Beasts and Where to Find Them audiobook MP3. Let me tell you, it was an enchanting experience from start to finish.
First and foremost, the story itself is a captivating rollercoaster filled with twists and turns that kept me on the edge of my seat throughout. The narrative follows the remarkable journey of Newt Scamander as he ventures into 1926 New York City with his magical case teeming with extraordinary creatures. From the moment he steps foot in the bustling city, chaos ensues with escaped creatures wreaking havoc, drawing the attention of both the magical authorities and a mysterious dark wizard named Gellert Grindelwald.
Speaking of villains, Grindelwald's presence casts a foreboding shadow over the narrative, adding depth and intrigue. As a compelling antagonist, his mysterious nature hints at the pivotal role he will later play in the "Harry Potter" series, leaving listeners eager to unravel the secrets that lie ahead.
One of the highlights of this audiobook is undoubtedly Eddie Redmayne's masterful narration. His portrayal of Newt Scamander is nothing short of brilliant, capturing the whimsy, wonder, and genuine love for magical creatures that defines the character. Redmayne's charming British accent brings an extra layer of authenticity, breathing life into the story and its diverse cast of characters.
Throughout the journey, we meet a memorable ensemble of individuals who enhance the narrative's appeal. Tina Goldstein, a determined and resilient Auror, shines alongside her endearing sister Queenie, whose warmth and ability as a Legilimens provide invaluable support to the group. And let us not forget Jacob Kowalski, whose accidental involvement in the magical world adds a delightful touch of humor and relatability.
Overall, the Fantastic Beasts and Where to Find Them audiobook is a treasure trove for fans of the wizarding world. With its captivating story, lovable characters, and Eddie Redmayne's delightful narration, it offers hours of magical entertainment. Whether you're a die-hard Harry Potter enthusiast or a newcomer to this enchanting universe, this audiobook is an absolute must-listen. So grab your headphones, sit back, and prepare to be transported to a world brimming with wonder and adventure.
By: J.K. Rowling, Newt Scamander
Narrated by: Eddie Redmayne
Length: 1 hr and 54 mins
Don't waste your time, let's enjoy "Fantastic Beasts and Where to Find Them Audiobook free" here:
[passster password="mv7f6W5C"]
[/passster]
You can download any your favorite audiobook, books, comic for FREE with

INCREDIBLE Time-limited opportunity:
I extremely encourage you to buy the original book to support the authors and enjoy the highest quality books.

My website is for people who already own the audiobook and wish to stream it. Please contact the me or content providers to delete copyright contents if any. To uploaders: You may not use this site to distribute any material when you do not have the legal rights to do so. It is your own responsibility to adhere to these terms. To listener: Contents shared by this site's users are only for evaluation and tryout, I extremely encourage you to buy the original book to support the authors and enjoy the highest quality books. Contact me harrypotterfanatic.com@gmail.com
Hope you have a great time with me website!!!